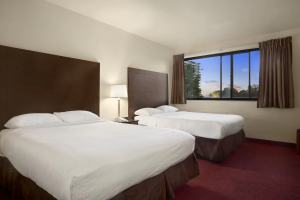 Coming to the Sarnia Invitational? Booking hotels in Sarnia for the months of January/Febuary can be tough due to the local hockey tournaments.
The Super 8 in Sarnia still has rooms for all the January weekends. The Hotel has undergone renovations and all the rooms look great. If any participants need rooms, please call (519) 337-3767 or e-mail Kiran at manager@super8sarnia.com and front desk at super8frontdesk@yahoo.ca
If you want to see pictures of the new rooms visit: https://www.wyndhamhotels.com/en-ca/super-8/sarnia-ontario/super-8-sarnia-on/overview
There are lots of other hotels in Sarnia as well. Check out Tourism Sarnia-Lambton for more options.