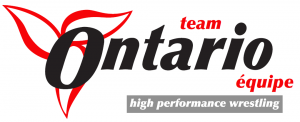 The Ontario High Performance program is going to the Mohawk Valley Camp and Tournament on March 9-12. Ontario Cadet/Juvenile medalists receive a discount, but all interested athletes (including Bantams w/ parents) are welcome to attend.
Athletes will take part in a pre-tournament camp at Brock University in St. Catharines, and then travel to NY State to compete in the Mohawk Valley International Wrestling Festival in Canastota, NY.
Cost for athletes to attend is $300 ($250 for provincial medalists), including the camp at Brock, the entry fee for the tournament, hotels, travel by coach bus from Brock to Mohawk Valley and back, as well as a team T-Shirt.
For more information, dig into the following attachments:
Attachment: 2017 Mohawk Valley Camp and Tournament Trip
Attachment: 2017 Mohawk Valley Festival Info