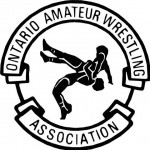 The Ontario Amateur Wrestling Association (OAWA) is holding their annual Cadet/Juvenile Provincial Championship tournament on Feb. 6-7th at Laurentian University in Sudbury, ON.
Details can be found in the flyer attached below, or at the OAWA Provincials Webpage.
If you are interested in competing or attending as a spectator, contact Coach Burke or your highschool coach within the next few weeks.
Attachment: 2016 Brochure for Ontario Cadet-Juvenile.