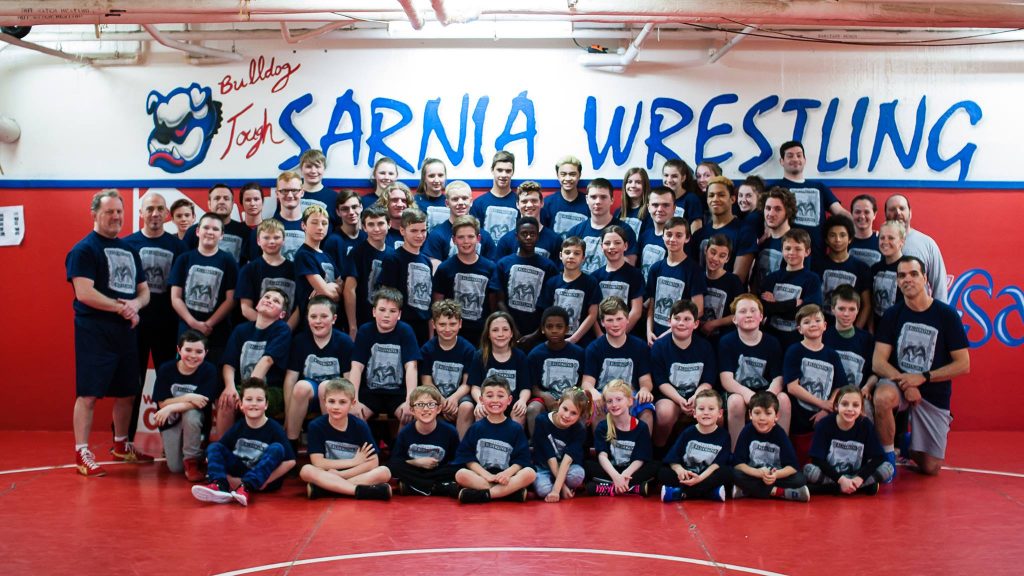 For Boys and Girls
Wrestling. The World's oldest Sport.
Training Times
Sessions Start January 15, 2019
Grades 1-6 Tuesday and Thursdays 6:30 to 7:30
Grades 7-8 Tuesday and Thursday 7:30 to 9:00
Location
Great Lakes Secondary School – Room 99
Cost
$150 Includes membership to Sarnia Wrestling Club and the Ontario Amateur Wrestling Association, T-Shirt and Awards
Our coaches are certified through the Coaches Association of Canada and Sport Canada
For more information
John Burke – Head Coach of St. Patrick's HS – john.burke966@gmail.com 519 466-7403
Jeff Vanderslagt – youshouldwrestle@gmail.com
Join us on Facebook to keep up to date with messages from the team.