Team,
If you qualified for the Cadet/Juvenile Nationals this year, you may want to show off that you're part of Team Ontario on the mats.
See the designs below: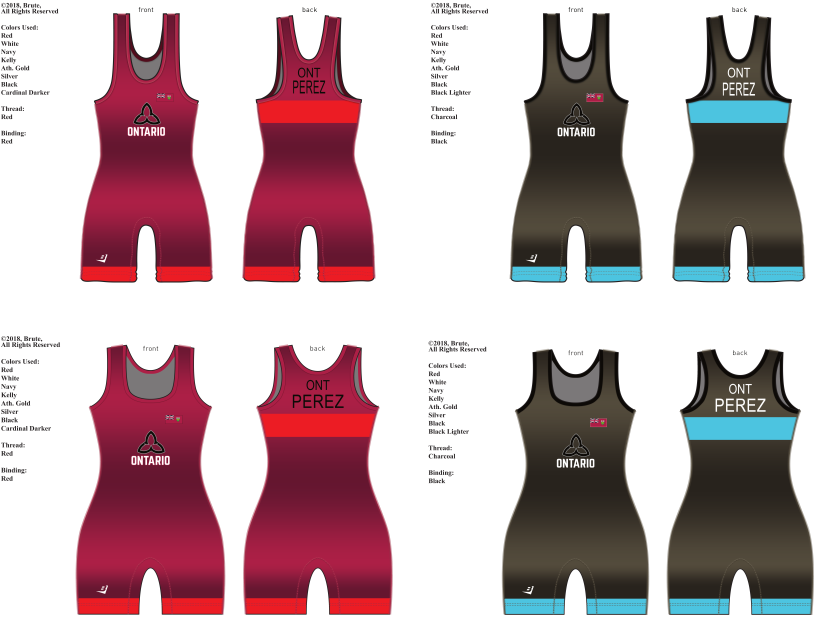 If you are going to Nationals as a member of Team Ontario and want to order your name on your singlet, get your name and size to Deb Fraser of Aktion Sports by March 1st. Deb can be reached at cdfra@rogers.com.