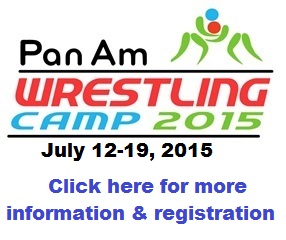 Competitions are winding down, but being a top competitor is a year-round challenge.
If you're looking for an opportunity to train with some of the top coaches in the country, look into the Pan Am Wrestling Camp.
This camp will be held in Brampton, Ontario from July 12th to July 19th.
Featured coaches include Andy Hrovat (2008 Olympian, 3X NCAA All-American), Tonya Verbeek (3x Olympic Medalist), the Pan Am National Team coaches, and more to be announced.
For more details, check out the attached flyer, browse the OAWA Pan Am Camp website and talk to your coaches.
Attachment: Pan Am Camp Info Flyer