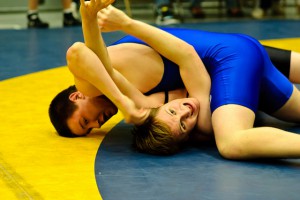 Information for the Sarnia Invitational has been posted on a new page for the Tournament here online. You can download the pamphlet or get details on that page.
Briefly: The tournament is on Jan 14th at St. Patrick's Catholic HS (formerly St. Christopher's). The tournament is capped at 350 athletes, so if you're interested in attending, contact us ASAP to reserve a spot. The tournament is a double-elimination, individual competition. There is a novice division.
For full details, head over to the Tournament page here on SarniaWrestling.ca.