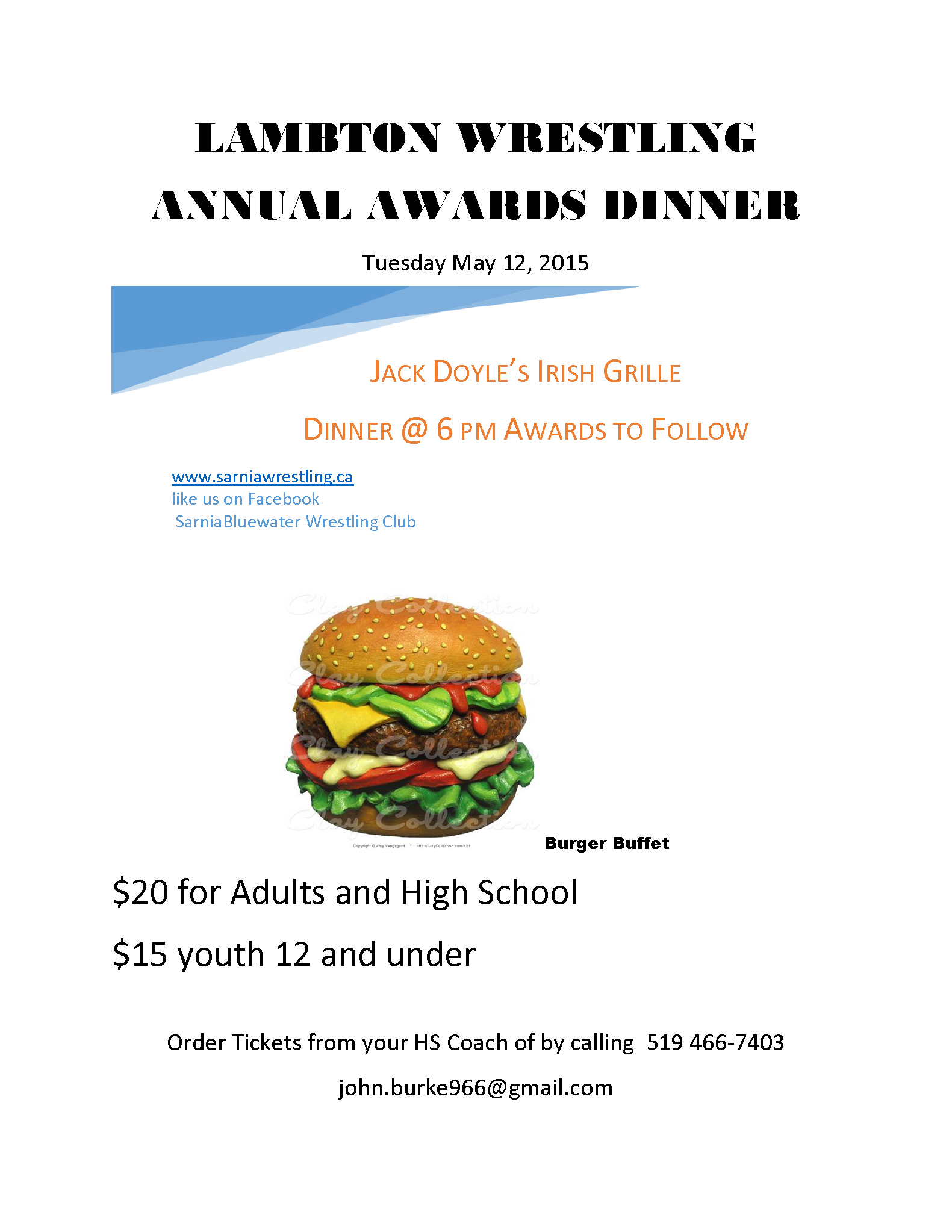 Join the Sarnia/Bluewater Wrestling Club on Tuesday, May 12th at Jack Doyle's Irish Grille for our Year End Awards Dinner.
Tickets are $20 ($15 for youth 12yo and under,) get them from your high school coach or call Coach Burke at 519-466-7403.
The main course will be a burger buffet. Plenty of vegetarian options will be available, contact Coach Burke with any extra dietary concerns.